See more articles
Cannes Boat Show: New Boat Gawking, Med Style
Join us, as we tour the Cannes Boat Show.
I certainly didn't know what to expect when going to the Cannes Boat Show in Cannes, France, and I'm guessing that most of you wouldn't, either. After all, it's not often that we Americans head to the Med just to look at some new boats, especially when we have awesome shows of our own right here in the US of A. But I did figure I'd see some unusual and interesting boats over there which we Americans aren't commonly exposed to. And believe me, that was the case. In fact, the entire atmosphere of the show was quite different over there, so we shot this overview video, to help you get a feel for it.


And, of course, we gave you some insight with the Cannes Boat Show Boats are Different Here  blog. We also told you about some of the most striking boats seen at the show, in blogs about the Ice 62 and CNB 76 sailing yachts, trawlers like the Grand Banks 54 and Beneteau Swift 50, and show-stoppers like the Monte Carlo Yachts 70 and the 26M WallyAce. Now, you can read some of our more in-depth reviews and see the First Look videos of boats we found at the show. These range from the extremely unusual (like the AhquaH20 mini-sub) to the awe-inspiring (check out the Bavaria 41).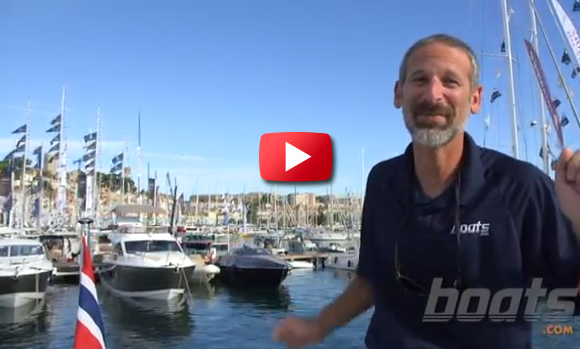 Why would we go on a European boat show tour in the first place? So you don't have to - but you still get to see some of the boats that aren't commonly found closer to home. In fact, we show you those, too, with our Annapolis, Ft. Lauderdale, and Miami boat show coverage. Last year, at the Miami show alone, boats.com produced dozens of reviews and videos including top picks like the Carver C34, the TAG 60, and the Maritimo M58.

What will be seen at the big shows of 2013? Stay tuned, folks - we'll be bringing you more boats, boating adventures, and boat show coverage in the coming months. And until then, check out the Cannes overview and enjoy your quick "trip" to the south of France.