See more articles
2013 Crestliner 1860 Retriever Center Console Boat Test Notes
More details about the redesigned 18 foot Retriever that Charles Plueddeman reviewed in Minnesota.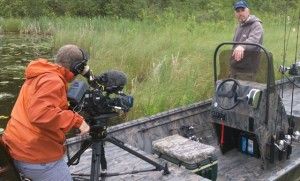 Watch the 2013 Crestliner 1860 Retriever Center Console Video Boat Review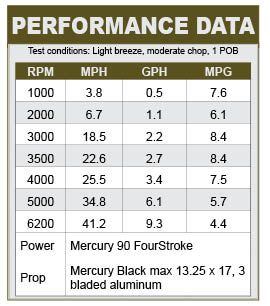 The Lock-Track accessory system also accommodates a tree clamp in addition to the shell box and dog ladder mentioned in the video, all of which clamp to the extruded aluminum gunwale.

Crestliner offers other Retriever models, including the 20-foot 2070 Retriever CC with a center console. There is also a side-console option that really opens up the deck in 16-foot through 20-foot lengths.

The storage compartments in the bow and stern are lockable.
The cooler seat at the helm might be too low or far from the controls for some people. You'll probably stand to run this boat most of the time, but an optional pedestal seat that's height-adjustable would be worth considering.