See more articles
2013 Crestliner Kodiak 16 SC Boat Test Notes
Details from our recent review and performance test of this Crestliner 16 footer.
Watch the 2013 Crestliner Kodiak 16 SC Video Boat Review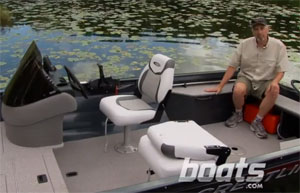 Crestliner also offer the Kodiak in 14-foot and 18-foot lengths, each in a side-console or tiller-steer configuration.

In the redesign of the Kodiak, the livewell has been placed at the aft end of the bow platform, where it's handy from any position in the boat.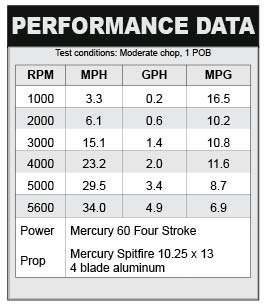 The console has lots of room for electronics.

There's a handy little storage space under the bow peak (below the trolling motor) that could hold a bow line or a slim tackle tray. Elastic nets in the bow are great for stowing rain gear and marker buoys.

THIS JUST IN: The Kodiak 16 SC has been chosen as one of our Top 10 Fishing Boats of 2013.