See more articles
Beneteau First 36.7 Class Formed
Beneteau USA announced the formation of an official First 36.7 One Design Class.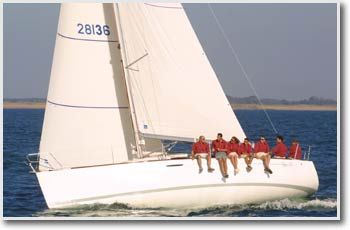 Charleston, SC- Beneteau USA announced the formation of an official First 36.7 One Design Class. A conference call with various owners and dealers from around the country adopted the preliminary class rules, established a technical committee, elected officers and appointed regional representatives. Immediate plans are underway to create a web site for the fleet at www.beneteaufirst367.org

"We are extremely thrilled about the formation of the First 36.7 One Design Class. The officers elected are top notch and the establishment of the class will certainly add to the marketability and excitement of this hot racer," said Wayne Burdick, President Beneteau USA.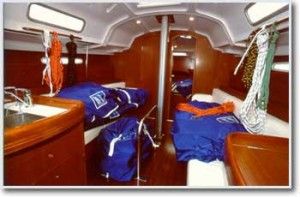 Among the officers elected, First 36.7 owner Ed English was appointed President of the newly formed class. The 36.7 is the third First Series Beneteau that Ed has owned and raced.

"I am excited to work with the owners and Beneteau to establish a One Design Class to promote level racing while working to enhance the 36.7's value as an handicap racer and cruiser. I encourage other owners to jump in and give some time to get this going", said English.

With over 280 boats on order worldwide, fleets have started to form on the Great Lakes, Chesapeake Bay, New England, and on the West Coast.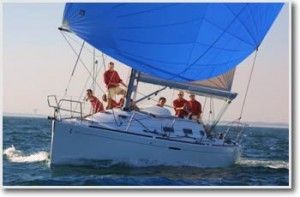 Two First 36.7 Class events have already been scheduled: The Inaugural Great Lakes Championship is set for July 27 - 28th in Youngstown, NY and the North American Championships will be November 2 - 3rd in Annapolis, MD.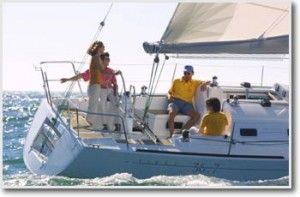 Introduced last fall, the First 36.7 is already a winner in the market's eyes. She has taken home prestigious awards such as Sailing World's Boat of The Year award and SAIL Magazine's Top 10 Award. The First 36.7 has been winning on the racecourse, too. She recently won the IMS World Championships in Italy and has been bringing home the silver at many regional regattas across the US.

For more information on the First 36.7 One Design Class, contact Rachel Sweeney at Beneteau USA Rachel.Sweeney@beneteauusa.com or (843) 805-5000.