See more articles
Cypress Cay Cayman LE 250 Boat Test Notes
The Cayman Limited Edition is a high-end tri-toon design with multiple available layouts.
Watch our video boat review of the Cypress Cay Cayman LE 250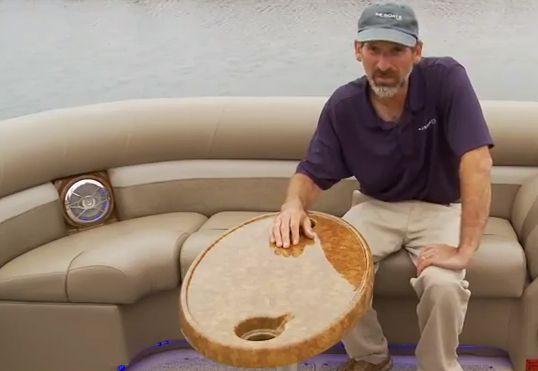 Concept

-The Cypress Cay Cayman LE 250 is an adaptable pontoon boat which offers lots of creature comforts.
-Use a triple-log design and offer lots of horsepower, for performance in the mid- 40's.

Construction
-Pontoons have three separate welded chambers, reinforced nose cones, and strakes.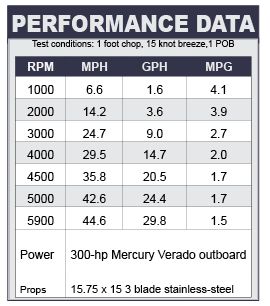 -Multiple lounges are extremely comfortable and have rugged rotomolded bases.
-Bronze anodized finish will stand up to weather and use.

Performance
-Cruises in the mid-30's.
-Top-end performance pushes 45-mph.
-At speeds around 30-mph, fuel economy is right around 2.0 MPG.

Handling
-Center tube is set lower than the others, so the boat banks in turns.
-Triple logs allow for tight turns and fast maneuvers, during which the helmsman always feels in control.
-Plenty of weight and length to handle a moderate chop, even at fast speeds.


Unique features
-Skirted under-deck is a rare perk, and it not only reduces friction, it also looks great when peeking between the pontoons.
-Bronze anodized finish has a unique look.