See more articles
Evinrude E-TEC G2 300 HP Outboard: On-Water Test Run
Jump aboard an Andros 32 Center Console and experience a test-run with a pair of Evinrude E-TEC G2 300 HP outboards.
The new Evinrude E-TEC G2 outboards sure look different, but you can't tell from their looks how they will run on the water. So when we had the chance to test-drive a 32 Andros Center console rigged with a pair of G2 300 HP outboards, we jumped. And then, we filmed. In this video, you'll get the first-hand experience - how it looks, sounds, and feels to nail the throttles on these new E-TECs. You'll find out fuel burn figures, speed, and throttle response. Here's your virtual on-the-water test run.


In a short video, of course, there isn't enough time to get into the technical details of a new outboard engine like the G2 300. Lucky for us, our Outboard Expert Charles Plueddeman also spent some time with a G2, and wrote a full review of these engines. To learn more, read The Outboard Expert: New Evinrude E-TEC G2 Outboards.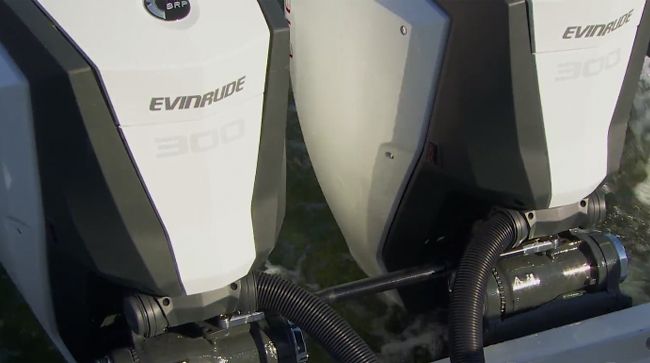 If you're still hungry for more information after that, visit Evinrude.