See more articles
J/133: Fingertip Control at Speed
J/133 is J/Boat's Newest Sprit boat.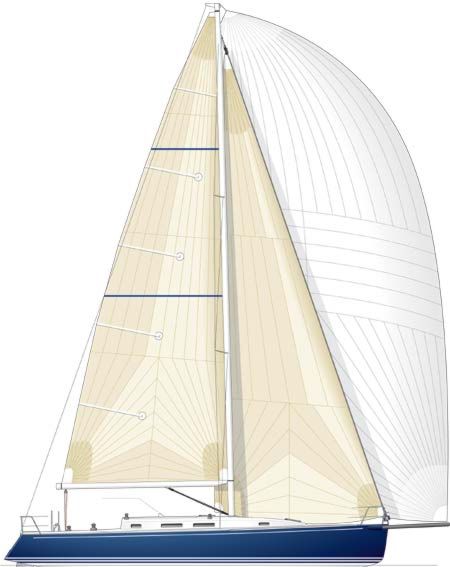 It's taken 12 years to come up with the ideal mid-40s length racer/cruiser... a yacht that has the stability for short-handed cruising, race winning speed under IRC, AMERICAP II or PHRF, durability for rough offshore passages and a retractable sprit that makes big crews obsolete.

J/133 combines the cruising comfort of the popular J/46 but with more powerful performance ratios and an easier to manage sailplan for better race results with fewer and less experienced crew, particularly in the light airs so frequently encountered during summer on the Great Lakes and East Coast in the US.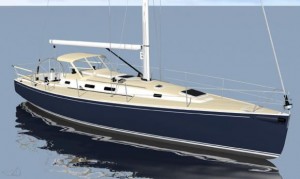 Not to say J/133 won't perform in a breeze. Her lower center of gravity with lead keel bulb and carbon rig comes into play in those conditions. The prototype of the design concept is the new J/109, winning the Atlantic Cup in France for best overall performance of any boat in IRC during 4 major regattas; winning a gale ridden, double-handed Round Britain Race overall as one of only 8 finishers among 38 starters; Overall winner Cowes Week under IRC and, winner Overall of the Middle Sea Race marathon around Sicily.

With nearly 1,800 J/Sprit boats launched in the past decade, sailing with asymmetric spinnakers is now firmly entrenched. In famous sailing venues like Annapolis, Newport, San Francisco Bay and the Solent, it's now commonplace to see more asymmetric spinnakers than conventional; and for good reason. A-sails are easier! With J/133, the ease of going fast with less crew is combined with a classic, sea-going J cruising interior, to produce a boat as comfortable to sleep aboard as she is to sail.



Like her stablemates, J/133 is designed for speed with fingertip control, whether carving through waves upwind in 12 knots or surfing with double-reefed main in a squall. Long waterline length combined with narrow waterline beam results in a hull that tracks well through the waves with only minimal input from the wheel.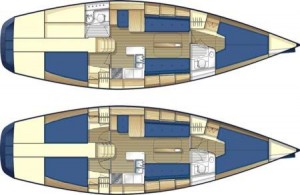 The J/133 has two accommodation plans. The standard layout offers three sleeping cabins and a dual entry head forward. The main salon includes a complete J shaped galley and navigation station with full length settees in the main saloon. Interior finish is varnished cherry wood throughout with cherry battens on the hull in the main saloon and vinyl lining on the hull in the sleeping cabins. For those who favor a traditional "Plan B" cruising layout, a second head can be substituted for the aft port cabin. This option allows for a large storage area aft of the head, accessible through both the head (belowdecks) and from the cockpit storage locker. Space for a generator and additional systems is located in the chaseway area aft of the engine.

| | | |
| --- | --- | --- |
| Specifications | US (ft) | Metric (m) |
| LOA | 43.00 | 13.11 |
| LWL | 37.80 | 11.52 |
| Beam | 12.78 | 3.90 |
| Standard Draft | 7.50 | 2.29 |
| Shoal Keel Option | TBD | TBD |
| Displacement | 1,500 | 7938 |
| Engine | 56 hp | 56 hp |
| 100% SA | 964 | 89.6 |
| SA/Dspl | 23 | 23 |
| Dspl/L | 145 | 145 |
| Headroom | 6'4" | 1.93 |

J/Boats, Inc.
557 Thames Street
Newport, RI 02840
Tel: 401.846.8410
info@jboats.com
www.jboats.com