See more articles
Harris Flotebote Grand Mariner SL 250 Boat Test Notes
Here are the specifications, performance data, and detailed notes for a top-of-the-line pontoon boat with triple logs and plenty of bells and whistles.
Watch our video review of the Harris Flotebote Grand Mariner SL 250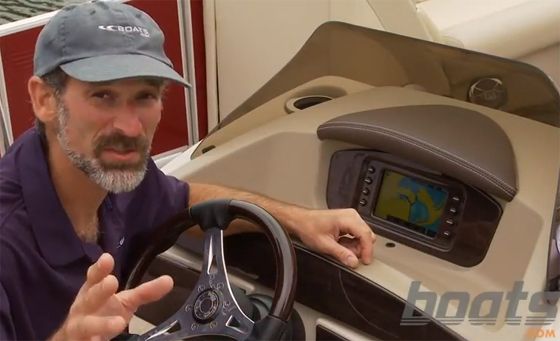 Concept

-Create a crème of the crop pontoon boat that's a class leader.
-Use a triple-log design and offer lots of horsepower, for performance over 40-mph.

Construction
-Pontoons have three separate welded chambers, reinforced nose cones, strakes, and steps.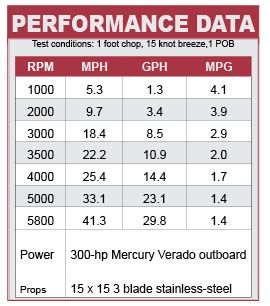 -Multiple lounges are extremely comfortable and have rugged rotomolded bases.
-Many additional features are integrated.

Performance
-Cruises in the mid 20's to lower 30's.
-Top end breaks 40-mph.
-At speeds in to mid to upper 20's, fuel economy is at or better than 2.0 MPG.

Handling
-Triple logs allow for tight turns and fast maneuvers, during which the helmsman always feels in control.
-Plenty of weight and length to handle a moderate chop, even at fast speeds.

Unique features
-Lighting package illuminates the cupholders, rubrail, trim – there are even underwater lights.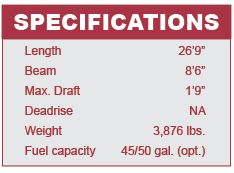 -Bow & stern cameras display at the helm.
-"Extreme" tow bar for wakeboarding and water skiing.