See more articles
M36: It's All About Sailing
Morris Yacht's M36 was designed by Sparkman & Stephens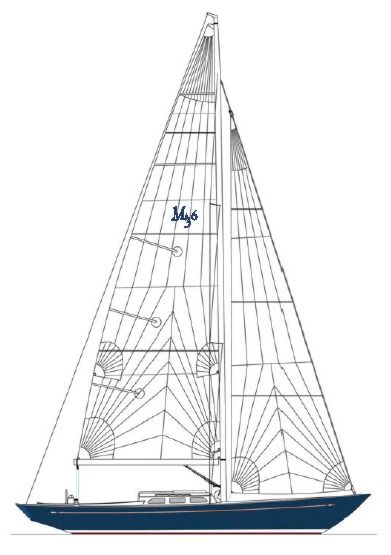 The M36 is a 36 foot daysailer designed by Sparkman & Stephens for Morris Yachts that mixes classic looks and performance. The boat is uniquely designed to be simple to handle, making it easy to go out for just an hour by yourself, yet big enough to accommodate family and friends for the day.

A timeless sheer and long graceful overhangs give the M36 a distinct look that turns heads. Its traditional appearance may be highlighted with teak decks and perfectly varnished trim. This is not a production boat; it is a yacht quality masterpiece.

Below the water, the M36 is not so traditional. The hull and appendages are designed and built for fast and nimble performance. The keel has a high aspect ratio fin and a bulb for maximum stability and minimum drag. Carbon spars and a carbon spade rudder provide further performance advantages. Upwind and off-wind, the M36 will not disappoint.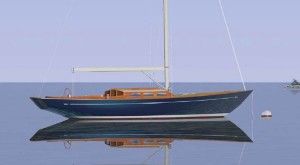 Sail handling is simple with all sheets, halyards and control lines run under deck to two control/winch pods in the cockpit just forward of the wheel and within easy reach of the helmsman. The jib is selftacking making upwind work no work at all. Electric primary winches are offered as an option making sail raising and sheeting in a breeze even easier. The only sheets running above deck are for the asymmetric spinnaker, and these are led aft to winches also within the helmsman's reach.

Forward of the control pods, the cockpit seats are over six feet in length, suitable for seating for six adults or lying down in the sun. Crew can easily help set and trim the sails from forward of the control pods without interfering with the helmsman. An icebox is located under the starboard cockpit settee hatch.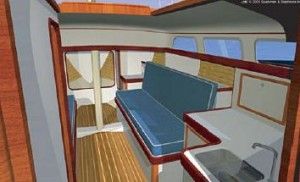 A small cabin is incorporated into the design that contains a galley, day head, sitting area and plenty of storage. The galley is outfitted with an icebox, coffee thermos and sink. The port and starboard settees are long enough to lie down on, where one might get out of the weather, relax, read a book or take a nap. The mechanical and system installations are simple and straightforward so you spend your time sailing your boat instead of maintaining it.

The M36: It's all about Sailing.

Principal Dimensions
| | |
| --- | --- |
| LOA | 36' 3" |
| LWL | 25' 0" |
| Beam | 10' 1" |
| Draft, Standard | 6' 6" |
| Draft, Shoal | 5' 3" |
| Displacement | 7,700 lbs. |
| Ballast | 3,750 lbs. |
| Sail Area | 599 sq. ft. |
| Sail Area / Displacment Ratio | 24.6 |
| Displacement / Length Ratio | 220 |
| Construction | Cored Vinylester Composite |

Morris Yachts
Grandville Road
Bass Harbor, ME 04653
207-244-5509
sales@morrisyachts.com
www.morrisyachts.com

Sparkman & Stephens
529 Fifth Avenue
New York, NY 10017
212-661-1240 (New York Office)
954-524-4616 (Florida office)
design@sparkmanstephens.com
www.sparkmanstephens.com