See more articles
Lowe 2012 Stinger 175 Boat Test Notes
Boats.com reviewer Lenny Rudow lines up the essentials of a nicely priced aluminum bass boat.
Watch the Lowe 2012 Stinger 175 Video Boat Review

Overview: The Lowe Stinger is a bass rig that's far more economical than most fiberglass bass boats, yet still provides solid performance and fishability.


Concept: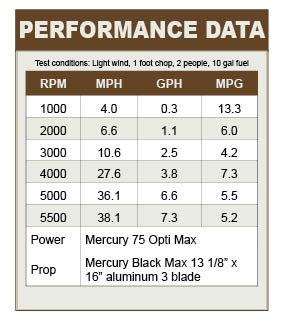 Design an aluminum bass boat with all the features of a more expensive bass boat at a much more reasonable cost.


Provide performance that includes a fast hole-shot and cruising speeds in the mid-30s with a relatively small, economical powerplant.


Include design features such as a wider beam to enhance stability, and a modified-V hull to handle a chop.


Construction:


Wood-free, all-welded aluminum hull and deck.


Two-piece extruded hull welded to an extruded one-piece keel.


Integrated chines and strakes.


Beefy console with aluminum support.


Performance:


Varies widely with power choice; with the 75-hp Mercury test motor, performance is not as impressive as some bass boats but is sufficient for serious anglers and is very economical.


4500 RPM cruise is 33.3-mph; top-end during our test was 38.1-mph.


Hull design handled a slight chop well at all speeds.


Handling: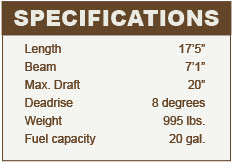 Cornered excellently, and responded to the wheel like a sportboat.


Hole-shot is fast and mid-range acceleration is good.


Features:


Fore and aft livewells with removable bait buckets, a locking rodlocker, and lots of extra stowage space including two built-in tackleboxes. As a whole, the boat provides excellent fishing features.


New baked-enamel finish looks great.


Extra-beamy design is very stable.



MORE INFORMATION

Visit the Stinger 175 page at the Lowe Boats website.