See more articles
Marten 67: Construction Begins
Marten 67 builder in New Zealand chooses Ancasta for European sales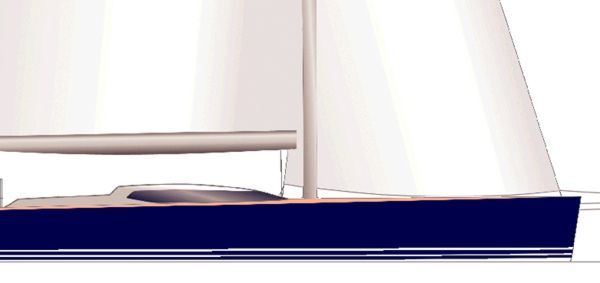 Marten Yachts, based in Auckland New Zealand, are pleased to announce that, following a 12-month design process, construction has now begun on the first of what will become a range of production performance cruiser racers. The Marten 67 is to be the first off the rank with Hull 1 due for launch in August 2004.



Designed by Reichel & Pugh and engineered by SP systems the Marten 67 is being built using state of the art race boat technology. The Marten 67 is a Blue water cruiser that combines high performance with luxury. The Marten 67 is capable of fast and safe cruising to all corners of the world and yet able to compete head to head with modern race boats. All this achieved with a small crew and minimum effort. Technology in materials and building techniques is what underwrites this claim

Quality of build is the focus for Marten Yachts. A quality they believe will set the standards for years to come. Due to the enormous effort that has been invested in the Marten 67's design prior to construction, combined with Marten Yachts' recognised skills, will ensure that this will be achieved.

Marten Yachts reputation was initially based on building all of New Zealand's America's Cup boats up until 1995 and then a move to bespoke high performance cruiser racers provided a new challenge and allowed them to develop skills in building exquisite interiors from modern materials.



Steve Marten commented, "This project has allowed us the freedom to design and build a boat that benefits from all our previous America's Cup experience and our custom cruiser experience. The production aspect has allowed us to invest in design, engineering and tooling to a level that on a cost basis would have been prohibitive if we were only to build it on a one off basis. McLaren took this approach with their F1 road car and we intend the Marten 67 to be of a similar ilk."

Distribution of the Marten range including the 67 is being managed by Ancasta International Boat Sales.

Builder: Marten Yachts Limited (NZ)
Designer: Reichel/Pugh Yacht Design
Construction Engineers: SP Technologies and SP Systems
Length: 20.4m or 67ft
Beam: 5.13m or 13.83ft
Displacement (sailing): 23,300 kg or 51353lb

For further information on the Marten 67 please contact:

Jamie Boag, Marten Yachts Sales Manager
Ancasta International Boat Sales
Port Hamble Southampton SO41 3QD
Tel 02380 450000
Fax 02380 454576
E-mail martenyachts@ancasta.com