See more articles
Volvo Extreme 40: New Sport Catamaran
Volvo Extreme 40 is Mitch Booth's newly-designed multihull which will debut in Volvo Ocean Race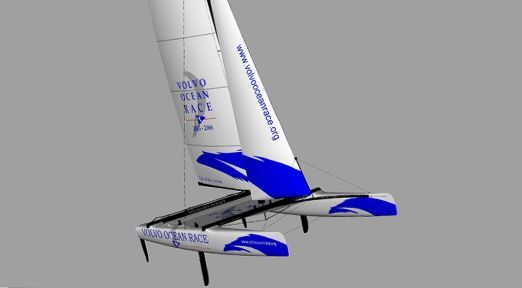 Portsmouth, England: A new generation of sport catamaran was announced today which will be showcased with an exciting grand prix series during some of the in-port stopovers for the Volvo Ocean Race 2005-06.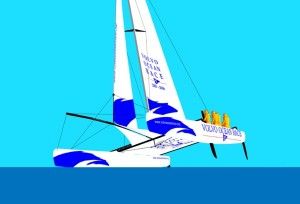 The class, which will appear as the Volvo Extreme 40, is a strict one-design catamaran that has been purposely designed and built to race inshore and short offshore regattas. The concept is simple, it is easy to sail, lightweight, easily transportable and like the Volvo Open 70's that will compete in the race, it is at the forefront of sailing technology.


Created and designed by Olympic Tornado champions Mitch Booth, who has represented both Australia and the Netherlands at Olympic competition, and French Olympic gold medal winner Yves Loday, the boat has been created to fill the gap in grand prix sailboat racing. It is a new generation of mid sized catamaran sure to set the standard for exciting inshore sailing with 'action' at the forefront of the designer's mind.

The boats are guaranteed to catch the eye as the 40 ft catamaran is expected to reach boat speeds of 35 knots in flat water in around 25 knots of wind and to fly one hull in as little as 6 knots of wind.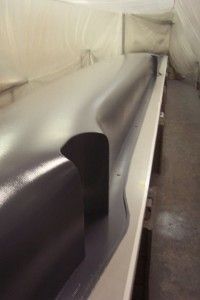 The race series will be launched in the forthcoming months and will attract some of the world's top sailors and provide audiences all around the globe with an exciting spectacle. The boats will be crewed by four sailors who will be joined by one non-participant, which is likely to be a media guest, celebrity or VIP, enabling them to enjoy the experience first-hand.

Herbert Dercksen, Chief Executive of the new class, said, "By the end of this summer we aim to have a fleet of at least five boats. Three sponsors have already signed up and the first boat will be hitting the water at the beginning of July. Within a year the class is expected to have up to ten boats and I am sure we will see some great racing during the series."

Glenn Bourke, Chief Executive Volvo Ocean Race commented, "The introduction of the Volvo Extreme 40 grand prix series is an exciting addition to our in-port race entertainment package. Can you imagine just how thrilling it will be with these boats flying a hull just feet away from the spectator gallery? The design characteristics of the boats will ensure stiff competition - and an up close and personal experience for those fortunate enough to secure a 'guest' spot on board."

Further information on the class can be found on the website: www.VolvoExtreme40.org