Interestingly, many people choose sailboats in order to get away from the high-tech life. Sailing can be a centering device that allows you to alter your perception of time and space. Alden's image of a yacht maintains that exclusive difference by retaining classic styling features and the timeless beauty of beautifully balanced proportions. I'm not saying the boat is old-fashioned, but carefully chosen links with tradition are artfully updated to keep that sense of developmental lineage in design. The Alden 46 looks right.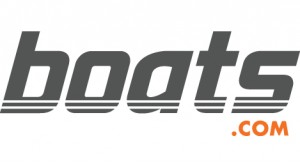 Let's go right to the overall concept of this yacht, which was designed by Niels Helleberg, and the resultant aesthetics. This is a comfy, fast cruising yacht that would be fun to race in cruising class races. If the designers were trying to maximize interior volume, they should have raised the sheer about 16 inches and snubbed off the ends while ballooning out the transom to gross proportions. Boy oh boy, that would be a roomy boat. Roomy, but not an Alden. Approach it this way. Forty-six feet is an ideal size for a two-stateroom boat. Yes, you can squeeze three staterooms into a mid 40-footer, but it is tough and no fun for the designer. You can't put much more in a 46-footer but you sure can spread it out. You can take a good 40-footer interior and expand it, letting each component grow to a size where the compromises disappear. So, you're not going to make another stateroom possible no matter what you do to the freeboard. Why not keep the free board down, give the boat a reasonable cabintrunk, just high enough to get in opening ports and reduce total windage dramatically? This is what Alden has done and the result is a svelte looking yacht. The ends look long and graceful to me. The transom is gently flared and then fairs to a flattish tangent at the centerline almost like and IOR boat. It's a pretty shape. Note the way the cabintrunk is pulled back from the bow. The hull form is moderate and the D/L ratio is 280 — very moderate. The skeg is faired into the canoe body aft with a long fillet that will help reduce separation bubble at the leading edge junction. Man is adaptable. Given the good looks of the Alden 46, I'm certainly adaptable enough to live with whatever interior it has. No problem. The only thing I find missing is a big double berth but V-berth fillers are easy to include. The aft head is accessible from the main cabin and the quarter cabin. I love pilotberths. Sure you can have lockers and bookshelves. You can even push the settees outboard and open up the dance floor but then the dropleaf table leaves won't reach. The nav station is huge and should provide plenty of space to display all the latest in navigational aids. I would guess that the engine is directly under the centerline island of the galley. The sail plan drawn is moderate in its proportions with a SA/D ratio of 16.22. You are already dealing with a 60-geet "I" dimension so while you may like the idea of boosting the SA/D to something around 21, you many not be willing to deal with another five feet of "I." The rig drawn is perfect for comfortable cruising. This boat could be rigged as a cutter and while this would offer heavy air advantages, I would prefer to see the boat sailed as a sloop with an inventory of a 100 percent blade, a 135 percent genoa and a 155 percent genoa. All of these sails could rollerfurl. Note the fore and aft lowers. The specs for this semi-custom yachts are impressive. Materials are first class and the center board is hydraulically controlled with Navtec gear. This is an ultimate yacht for many of us. A quick glance at the rendering of he sail plan is enough to whisk me away from this computer. Boat Specifications
| | |
| --- | --- |
| LOA | 45'4" |
| LWL | 37'1" |
| Beam | 13'6" |
| Draft | 5'4"-7" |
| Displacement | 32000 lbs. |
| Ballast | 13000 lbs. |
| Sail Area | 1022 sq. ft. |
| SA/D | 16.22 |
| D/L | 280 |
| Auxiliary: Westerbeke | 58 |
| Fuel tanks | 120 gal. |
| Water tanks | 180 gal. |

This story originally appeared in Sailing Magazine, and is republished here by permission. Subscribe to Sailing.