See more articles
Perry Design Review: Com-Pac 33
Charley Morgan-designed family cruiser
When I was a kid, say 14 or 15 years old, there was this boat called Paper Tiger designed by a Floridian named Charley Morgan. In my vast collection of designs cut out from magazine design sections I did not have any Charley Morgan designs. Still, Paper Tiger clobbered the competition and soon established itself as a benchmark of CCA rule speed and efficiency. It was a handsome yacht with clean lines and enough clever design features in its construction to qualify as a rule beater of the day. Quickly, Charley Morgan became a design force to reckon with.

Charley went on to establish the Morgan Yacht Co. and it was soon easy to forget that like the Cs of C&C, the roots of the company were in design. Years later I bumped into Mr. Morgan at the Annapolis Boat Show. I was 34, not 14, but I still had difficulty suppressing a gee whiz.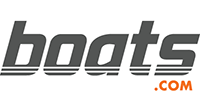 This newest model from the Hutchins family, builders of the Com-Pac line of cruising sailboats, is a 33-footer designed by none other than Charley Morgan. The focus of this design is family cruising comfort in shoal waters. The styling is traditional and the outfitting is simple and straightforward, guaranteeing trouble-free operation with a minimum of diligence.

Weighing in at 11,000 brochure pounds, the 33 has a D/L of 234, putting it in the medium displacement class. Beam is a generous 11 feet 10 inches and draft a minimal 4 feet. Stability comes from the Scheel keel with a 42 percent ballast to displacement ratio. Combine that with the beam and you get a boat that will stand up to its sail. I like the saucy sheerline of this design and while any boat would look better with its ends drawn out, the Com-Pac 33's short ends are reminiscent of catboat lines. The rudder is a partially balanced spade.

The sail plan shows the mast well forward and with the short bowsprit, this should give the 33 a light helm. There are fore and aft lowers with the spreaders swept aft. The cap shrouds share the aft lower chainplate. All chainplates are bolted to the outside of the hull. The backstay is off center to avoid conflicting with the boarding ladder. The boat in the photos shows a hydraulic backstay adjuster and draft stripes on headsail and main. Who says cruisers don't care about speed? The SA/D ratio is 18.72.

The arrangement features two sleeping areas; V-berths and an aft quarter/double. There is shower space in the head. The main cabin has swivel chairs to starboard and L-shaped settee to port. The swivel chairs may be comfortable but they still do not satisfy my aesthetic needs below. I am probably in a minority here, but I prefer a nice settee berth. The dining table is mounted on the bulkhead. This is a GRP liner interior trimmed in teak. At the Annapolis show I went aboard a shiny new 48-footer and was surprised to find about 6 feet 1 inch of headroom on centerline. I stood there talking with the builder trying to look comfortable, all the time wondering why there was so little headroom in a 48-foot boat. The Com-Pac 33 has 6 feet 8 inches of headroom.

Standard equipment on the 33 includes Universal 25-horsepower diesel with 30 gallons of fuel. Distinctly un-Euro and very much American, the Com-Pac 33 is a stalwart little cruising vessel.

Boat Specifications
| | |
| --- | --- |
| LOA | 34'9" |
| LWL | 28' |
| Beam | 11'10" |
| Draft | 4' |
| Displacement | 11000 lbs. |
| Ballast | 5200 lbs. |
| Sail Area | 579 sq. ft. |
| SA/D | 18.72 |
| D/L | 234 |
| Auxiliary | Universal 25 hp |
| Fuel | 30 gals. |
| Water | 75 gals. |

This story originally appeared in Sailing Magazine, and is republished here by permission. Subscribe to Sailing.