See more articles
Tartan 31: Bob Perry Design Review
Tartan 31 promises to be a versatile performer
This effort comes from the Tartan design team, headed by Tim Jackett. This design will perform a number of functions well. It is a good boat, not extreme in any way.

Starting with the sailplan, we can see some dramatic prebend in the spar. Prebend is a way to use a smaller and lighter spar section. It does mean the mast is going to be more flexible. Spar stiffness is measured in moments of inertia, by units of inches to the fourth power. These are given for athwartships and longitudinal to describe both directions of bending. There is no definite line separating a spar that is too flexible from a spar that is too stiff. Prebend looks sexy and fits the general approach of this design. I guess the designers intended to produce a boat that would be fun to race under any rule and at the same time offer a small family some cruising comforts. The sailplan shows it's a good-looking boat with short ends and a handsome, subtle sheer spring.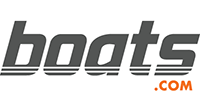 The hull form features plenty of flare to the topsides amidships and a broad powerful stern. The section at station 5 shows the canoe body going tangent at the centerline. The design may be a little tender initially but the flare will give it a big stability shoulder to rest on once the heel angle gets past 10 degrees. The deck plan shows plenty of fullness to the deck line.

Both appendages have elliptical trailing edges. There is a Scheel keel available with a 4-foot, 4-inch draft but the standard keel gives a six-foot draft. I like the general canoe body profile. It seems to sag a little just aft of the keel fin, which gives it the look of a pregnant trout. It also helps shove the engine aft and get more cabin sole aft. The D/L ratio for this design is 229.

The interior takes a while to get used to. The angled bulkheads may be effective, but they look disorderly. If you take a bulkhead at 90 degrees to the centerline and twist it, you gain area on one side but you lose area on the other. These compromises should make sense and it should not become an exercise of just angling the bulkheads to give the interior a European twist. The Tartan 31 seems to balance this compromise but I still can't adjust to the cacophony of angles. Certainly the features are all there. There is a big double forward and another double berth aft. The chart table is big and the galley is a squatty U-shape. It is an ambitious interior for a 31-footer and once your eyes adjust to the non-orthogonal aspect of the layout, it appears to work well.

The sailplan, with its SA/D ratio of 18.67, is a good balance for racing and cruising. There are no runners shown but perhaps the prebend will take care of that. These days boats point so high that when you are punching into a steep head sea, it's nice to use the runners just to keep the mast still.

I think this new 31 will be a good addition to the Tartan line of sensible high-performance, versatile yachts.

Boat Specifications
| | |
| --- | --- |
| LOA | 31'4" |
| LWL | 26' |
| Beam | 10'11" |
| Draft | 6' or 4'4" |
| Displacement | 9030 lbs. |
| Ballast | 3900 lbs. |
| Sail Area | 506 sq. ft. |
| SA/D ratio | 18.67 |
| D/L ratio | 229 |
| Auxiliary | Yanmar 2GM |

This story originally appeared in Sailing Magazine, and is republished here by permission. Subscribe to Sailing.