See more articles
Robalo R180 Short Take Video
The Robalo R180 is one rugged little center console.

We're in the Norfolk Marine showroom today and I've seen two things here that really excite me: that honking big cobia up there on the wall, and the Robalo R180.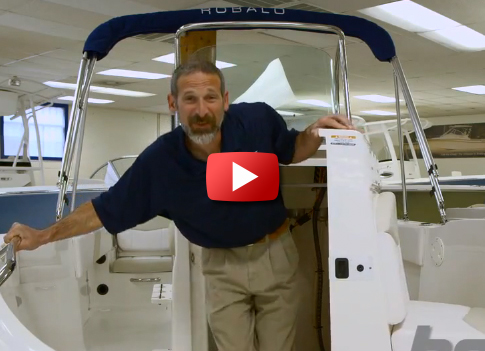 One of the top features on this boat is the console compartment. Just look at how big this is, on an 18 foot boat!

You've got a livewell in the transom, and check out the jump seats.Unlike most of the tiems you'll find on 18 foot boats, these seats are tough. They're really rugged.

And look at this windshield frame, the wheel, the leaning post.

One of my favorite things about the 180, this boat is built like a little bull.

For more information, make sure you read our full Robalo R180 review.