See more articles
Runabout World: Design Trends to Watch
In the sea of bowrider sameness, features can make all the difference. Here are three you'll definitely want to check out when it's time to buy.
As a class, 18-24' bowriders are as bland as they come. Great boats, sure, but there's a reason people use the term cookie-cutter when referring to the class — they pretty much all look the same. In recent years, however, bowrider manufacturers have begun to show some impressive examples of thinking outside the cookie jar.

Here are a few of my favorite innovations:

Transom Transitions




Boats aren't always underway. And when they're not, a lot of us tend to congregate around the sunpad and swim platform. Yamaha recognized this fact, and designed their 23' bowrider models with a radically different idea of a transom. Carved into the space normally reserved for a sunpad or engine cover is a two-tiered, nonslip-foam covered gathering area, complete with padded backrests, removable cockpit table, even a remote to control the stereo. Sweet.

Just don't look for sterndrive manufacturers to copy it anytime soon. Much of the reason for all that space is Yamaha's dual, low-profile jet-drive engines.

Pickleforks Taking Bows

I hated the picklefork bow when it first came out. Featuring twin "prongs," rather than a conventional point, the idea just looked all wrong to my eye. Recent models, however, are winning me over. Take Chaparral's new Sunesta Wide Tech line for 2008. Like a pickle should, it opens up the bow dramatically, squaring off the forward cockpit and offering seating that an adult can realistically use. And it does it while maintaining a runabout's deep V; no tri-hull or catamaran-like design resides below the bondline. Best of all, Chaparral does their pickle in a subtle fashion that keeps these boats from looking like a prop from a bad sci-fi movie. Now that I like.

Bigger Lockers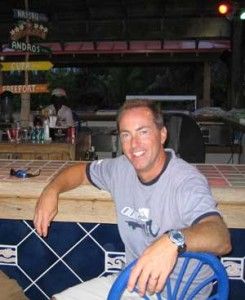 Long, slender ski lockers were more than adequate when most people rode long, slender slaloms or combos. But today, chances are there will be a wakeboard in most family's quiver. And as anyone who has ever tried to cram a wide board with tall, highback bindings into a shallow ski locker knows, most manufacturers still think a square peg will fit in a round hole. Many also seem to think you can hold the hatch open with one hand while manipulating your gear with the other.

The locker on Sea Ray's 185 Sport is extra big and wide, with a vinyl matting to protect the contents within, and a gas-assisted strut to hold that cover open. Finally, somebody feels our pain.