See more articles
Seven Marine 557 HP Outboards Ready for Production
We caught some video of Charles Plueddeman looking over the 7 Marine 557hp outboards, now ready for production.

We're here at the dock at the Miami Boat Show with the Seven Marine 557 outboards. This is the third year the Seven Marine motors have been in Miami; the first year was a prototype, and last year they had a running motor on the water that we took a little spin in. This year they've got full production engines.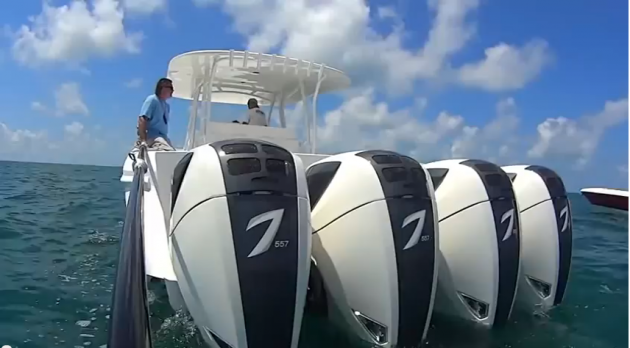 In fact, just two weeks ago, Seven Marine got their full on EPA certificate, and they're ready to go into full production at their facility in Germantown, Wisconsin.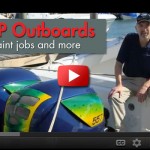 Now what's cool about these motors: of course they're very powerful, 557 hp. It's a Cadillac-based, 6.2L supercharged V8 engine under here. All digital shifting. And you might also notice this paint job. One of the things they can do with such a low-volume production is paint it any color you want. This is their mahi-mahi paint job.

So it's pretty cool, and when we get done here we're going to go take it for a ride on this 38 Fountain.

Read more about Seven Marine outboards