See more articles
Stinger 18 HP Special Edition, by Lowe: Boat Test Notes
After testing this special edition boat for a Boats.com video review, Charles Plueddeman submitted these detailed notes.
Overview: An aluminum bass boat with the performance boost of a pad running surface and high-performance two-stroke outboard, loaded with extra features for the Lowe 40th Anniversary.





CONCEPT
An affordable aluminum bass boat that splits the performance difference between a typical aluminum mod-V model and a fiberglass bass boat that costs much more money.

VIEW THE STINGER 18HP VIDEO BOAT REVIEW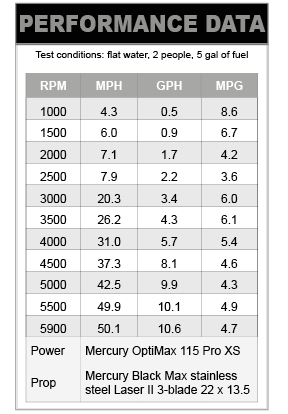 CONSTRUCTION


All-welded aluminum hull created from two extruded sections, MIG-welded together down the keel, supported by "powergrid" aluminum structure


Wood-free


Aluminum TufDeck deck


Aluminum console with molded acrylic cap


PERFORMANCE


Top speed of 50 mph with optional Mercury Optimax Pro XS 115 outboard and stainless steel Laser II propeller


Effortless cruising at 40 mph


Pad hull enhances hole shot and provides outstanding lift and stability at speed


HANDLING


Tracks well in very rough conditions; ride is good for boat type


In smooth water, takes a nice set and turns with confidence


FEATURES/DETAILS



As a Special Edition, hull is finished with black and silver paint and special graphics


24-volt MotorGuide FW75FB trolling motor


Bow-mount Lowrance X-52DS fish locator and helm-mount Lowrance X-50DS fish locator


Deluxe helm with chrome-bezel instruments, tilt steering, and polished stainless steel Gussi wheel


Upgraded black and silver upholstery


Painted trailer with cast-aluminum wheels and swing-away tongue


Dual 7-foot rod lockers


Locking dry storage


13-gallon forward live well; 30-gallon aft live well


19-gallon fuel tank is small for this engine rating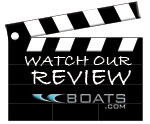 For more information, visit Lowe Boats.