See more articles
Marten 67: The New Benchmark
Marten 67: is the Result of Marten Yachts' new Reichel Pugh-collaboration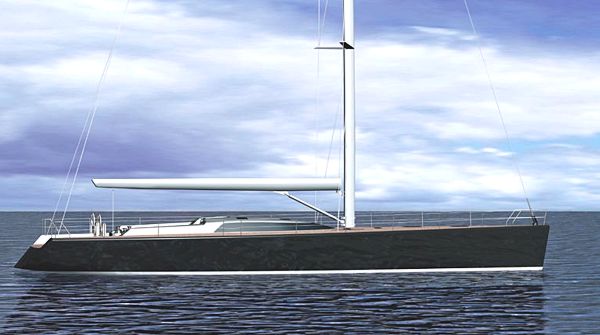 When I first heard the term luxury racing yacht I thought of the days when round-the-world boats had provisions which included slabs of beer, people had 1 day off after every three days on watch and the thought of racing without cushions, a kettle and some cutlery was unheard of. Obviously since those heady days, sailing has polarised itself with boats falling into three specific categories: racing yachts, bluewater cruisers and the great catch-all: the cruiser-racer.

Most true racing yachts are constructed of light weight carbon fibre in an atmosphere that would make the McClaren formula 1 team proud. It you are serious about the game you will have one of the world's top designers draw the lines for the boat and optimise its sailing characteristics for fast sailing and handicap optimisation.


The traditional bluewater cruising boat is normally constructed of comparatively lower tech material with a premium being placed on systems and accommodation over performance, with items such as air-conditioning, bowthruster, and washing machines coming as standard. The result is a boat of heavy displacement (by raceboat standards) with a shallow draft to allow access to those secluded coves and anchorages.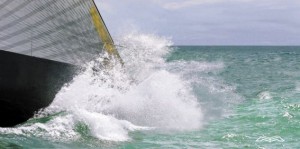 The term cruiser-racer has been used to describe everything in between. Smaller cruiser-racers, and I'm talking below about 45 ft, are actually used primarily for racing with one or two weeks cruising at most per year. The boats are relatively simple and generally do not have the systems that a larger cruising boat would have.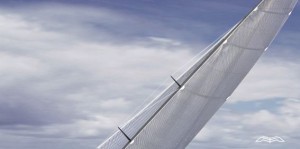 The problem comes with the larger cruiser-racers. With this category of boat owners are promised all the benefits of a blue water cruiser, plus performance. Never has a word been so overused.

In the car trade no one would compare a Porsche and a top of the range Lexus in terms of performance. Yes, the Lexus is a luxurious car, and it has an impressive turn of speed. But a Porsche is a Porsche and performance in these terms is measured against Ferraris not Fords.

Step up to the plate: one Steve Marten, and the Reichel Pugh design house.

Steve's company Marten Yachts is one of the world's premier custom boat builders, with recent projects such as Ellen McCarthurs "Kingfisher" establishing the Marten brand as one of the Porsches of the yacht world. Together with Reichel Pugh, Marten yachts intend to establish a brand, over the next five years, of series-built luxury performance sailing yachts, starting with the Marten 67. The concept was for a high performance, stylish, simple-to-sail bluewater cruising yacht. The yacht has been designed to be a top performer at superyacht regattas and to be a fast and comfortable short handed passage maker for world cruising.

So how do Marten achieve the high performance that so many others have failed to deliver? Steve's view is simple. Weight is lazy engineering. Concentrate on displacement, sail area, stability and reliability and then engineer your systems without compromise.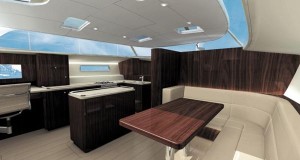 For the past 20 years Marten Yachts' focus had been to perfect the construction of racing yachts. Throughout this era Steve and his team have been at the rapidly developing forefront of High-Tech construction, pioneering the advance of super strength materials and techniques. The saving of weight through these construction techniques, high tech materials combined with clever problem solving and prudent selection of systems and machinery by designer and boatyard has produced a sailing yacht that has both superb sailing abilities and is safe and strong. Add to this luxury appointments and interior crafting and the result is a yacht that looks and performs like no other boat in its class.

The numbers speak for themselves. Compare the Marten 67 with the Swan 70:

| | | |
| --- | --- | --- |
| | Marten 67 | Swan 70 |
| Number of crew required to race | 9 | 16 |
| Number of crew required to cruise | 2 | 6 |
| Waterline Length | 18.5m | 18.42 |
| Displacement (sailing) | 23,300kgs | 33,300kgs |
| Draft (keel down) | 4.1m | 3.4m |
| Draft (keel Up) | 2.6m | n/a |
| Aircon as standard | yes | no |
| Retractable bowthruster as standard | yes | no |
| Choice of interior styling at no extra cost | yes | no |
| Upwind sail area | 249m2 | 238m2 |
| Asymetric sail | 390m2 | 425m2 |

Combine the figures above with a master stateroom with queen size bed ensuite, two aft guest cabins both ensuite, a separate office which can be converted to pipe berths, air conditioning, laundry facilities, watermaker, icemaker and garbage compactor as standard and you will see that the Marten 67 is all that it claims to be.

One Marten client saw the Marten 67 in terms of his Porsche GT4. With the Porsche he can take it to the office, or take his wife to the country for the weekend. Then once every six weeks he can take it to a track day and thrash his car around the circuit without fear of breaking.

Equally he intends to cruise the Marten around New Zealand after delivery in August 2004 then take it to Hamilton Island race week and compete in the Sydney Hobart in the premier racing class. The boat will then be shipped back to Europe where it will be cruised in the Med, compete in the Maxi worlds and then off on the ARC race to the Caribbean. How many boats could you expect to cruise successfully with 3 people and be a contender at the Maxi worlds?

The construction of hull #1 is well underway with the moulds, a scale systems model and deck mock-up complete. There is even talk from one client about racing the boat in the Sydney Hobart, and then cruising the boat in the Pacific Islands.

Meanwhile Marten yachts continue to work with America's Cup syndicates and custom raceboat projects, helping to cement Marten's reputation as one of the world's top yards.

Marten Yachts
PO Box 251 014
Pakuranga, Auckland
New Zealand

Tel: 00 64 9 573 2190
Fax: 00 64 9 573 2199
info@martenyachts.co.nz

For UK and European sales, contact Jamie Boag at martenyachts@anacasta.com